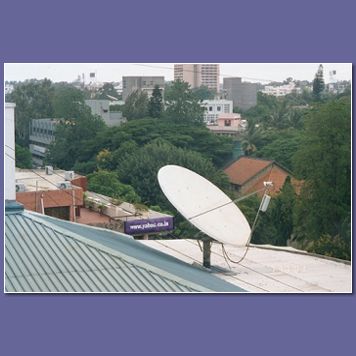 Yahoo's India headquarters is seen here, just behind a satellite dish in downtown Bangalore.

Dawn over the cricket field at the Bangalore Club. This field is used for cricket practice and matches pretty much dawn to dusk, 6 days a week. Behind is another large high tech building.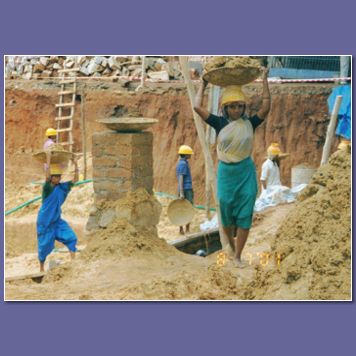 Construction work is completely manual. This is a small view from a large excavation site, where a new modern building will soon be built. Not a single piece of machinery is visible. The workers are mostly barefoot women, carrying the piles of dirt on their heads.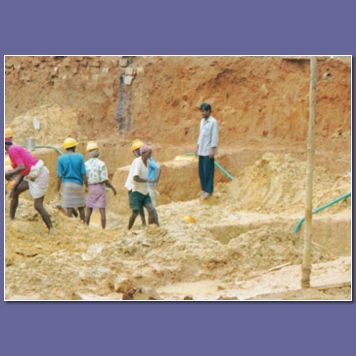 These men are wearing lunghis, not miniskirts.